Planning a wedding is a daunting task, that's why you need the right people on your side. Choosing the right bridesmaids can make or break a wedding experience. So, it's up to you to decide what you need and who can help you make your needs a reality. We're not saying to take advantage of a close friend by consuming all of their time, but if they're willing to help, you need to know that you can count on them. We've created this do's and don'ts list with that thought in mind. Are you ready to start planning your wedding? Let's get the bridal party sorted first.
Do Choose Friends That Are 100% Supportive
When choosing a bridesmaid, especially a maid of honor, you need to know that they support your partner choice 100%. You don't need to hear their negative comments throughout the process. Also, if they don't like your spouse, they're more likely to mess up your wedding plans. This can be consciously or subconsciously, but it's certainly a test of friendship. You'll find out who your true friends are during this process.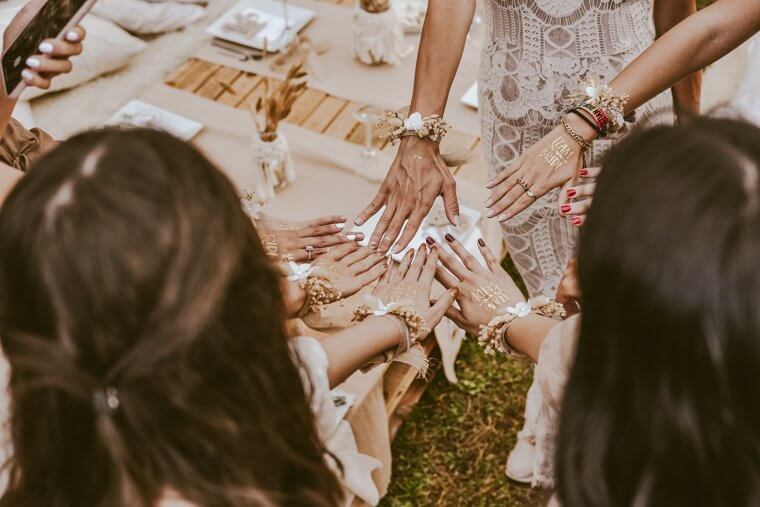 Don't Ask Right Away

You're going to be excited after saying "yes" to that proposal. Who wouldn't be? However, you shouldn't ask any of your friends to be bridesmaids quite yet. You need to let the emotions simmer down while you think over the type of wedding that you want. The type of wedding you choose will determine who can come and who can handle the responsibilities involved. Think of their busy lives first, and then ask them when you have given it some thought.
Do Be Honest About What You Need From Them
Now, you may be set on your best friend being your maid of honor, but you can't sugarcoat the responsibilities this position entails. Are you having a destination wedding? Are you expecting them to take time off of work? Are you wanting them to pay their own way? This is great if your friends can afford the luxuries that go along with this event, but what if they can't? What if they can't take time off of work? You need to consider their needs, too. They're not obligated to drop everything and run to you.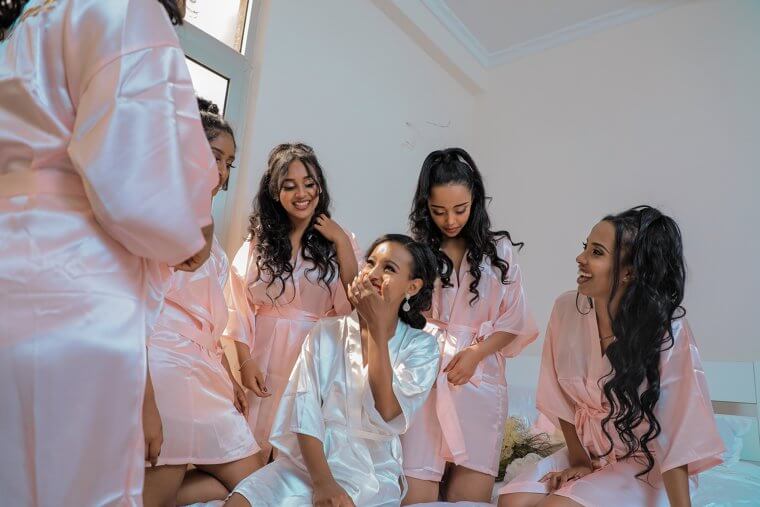 Don't Feel Obligated To Ask

Were you their maid of honor during your friend's wedding? Be appreciative and happy that you were, but that doesn't mean that you have to make the same choice. You may be closer with someone else or may want a small wedding that doesn't even involve them attending. Be nice when you break the news, but don't feel bad for choosing someone else. It's your wedding, so do it your way.
Do Consider Their Weaknesses
Do you have a friend that you've known since childhood? Have you both dreamed of your wedding days together? That's great! However, they may not make a good bridesmaid. It's a lot of work. There's quite a bit of planning involved in the role, so if your friend isn't the most reliable person…it's okay to say "no." Do they have a past with the groom? Maybe it's a good idea not to invite them to the ceremony. Consider all aspects of the person's life and personality before asking them to join your entourage.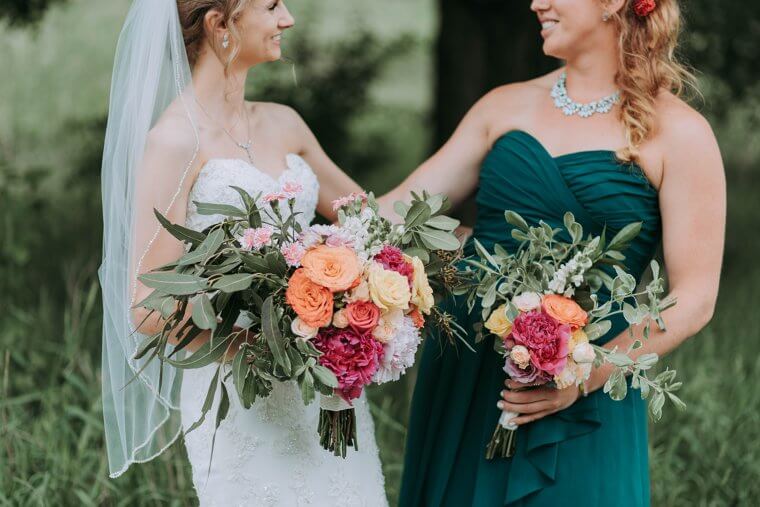 Don't Think That You Need Multiple Bridesmaids

Quality is better than quantity. Keep this in mind when choosing bridesmaids. If you're having a small wedding, then one person may do the trick. If you're having a large wedding, you can take care of a lot of it yourself. When you have multiple bridesmaids, you have many opinions to listen to (not all bridesmaids realize that it's your special day). With this in mind, be picky about your choices and how many you make.
Do Accept The Outcome
After all the overthinking is done and the plans have been made, accept the outcome. You trusted your gut and now you have to live with your decisions. If you choose friends and family that love you, then the little nuisances shouldn't matter. It's a time to experience joy and comradery. There will be hiccups down the line, but accept them with the grace and poise that every bride should have.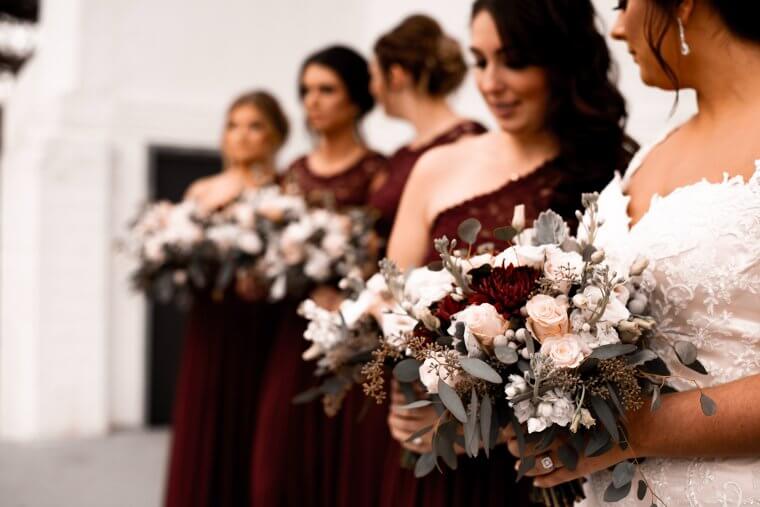 Are you already overwhelmed? Every bride feels the same way. Choosing the right people to surround yourself with on this special day is a monumental task. However, it's important to follow your heart and select people that will make you happy, even if they don't have the best work ethics or charismatic personality. In the end, happiness is all that matters. With that said, we wish you luck in your choices, and wish you and your partner a lifetime of happiness.