When one thinks of futuristic vehicles, the first to come to mind might be the "hovercraft." What was once only a figment of our imagination has become a reality in maglev.  
Maglev is the highest speed train transportation system ever developed. Its name is short for "magnetic levitation," which is exactly what it does. Magnets are used to levitate the vehicle from its track and propel it forward. It literally floats from destination to destination, very smoothly—very quickly. Maglevs are now being created that can reach speeds of up to 375 mph.  
History
Believe it or not, the technology behind the futuristic maglev was first conceived in 1909! The first working model of this concept was developed in the 1940's, with the idea for a train using this technology popping up in 1960.  
The idea grew throughout the 20th century, with maglev train technology being tested as early as 1979 and the first commercial maglev appearing in 1984. It traveled only a short distance, from one Birmingham, England, airport to another, and moved very slowly.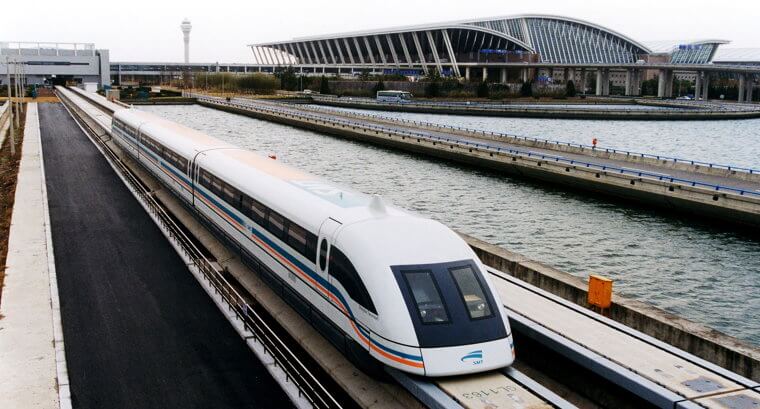 The first high-speed maglev became operational in Shanghai in 2002. It can move at speeds up to 238 mph and it can travel a 19-mile distance.
How Does It Work?
The train itself has a set of superconductive electromagnets along the bottom. These magnets work together with conductive metallic loops within the track. One type levitates the train, another keeps it steady, and the third set of loops is what propels the train, using attraction and repulsion.  
Because there are no wheels to provide friction, the ride is very smooth. Turbulence is minimal because the train is actually floating across the track with only air to contend with. 
Safety

Maglev is considered a very safe form of transportation. Collisions are less likely to happen, as trains on the same route are always going the same speed. The magnets are designed so that the further off track the train may become, the stronger the magnetic force keeping it there becomes. With various braking systems and extremely thorough safety measures on top of the design's inherent safety features, safety is a major advantage in this type of travel.
 
Environment
Maglev is environmentally friendly.  It gives off no carbon emissions and only one quarter per passenger of the CO2 emissions of a car and one third of the emissions of an airplane. It uses a fraction of the energy per passenger mile as a gas-powered automobile.  There are no wheels on the track to create friction, so it creates very little noise pollution, as well.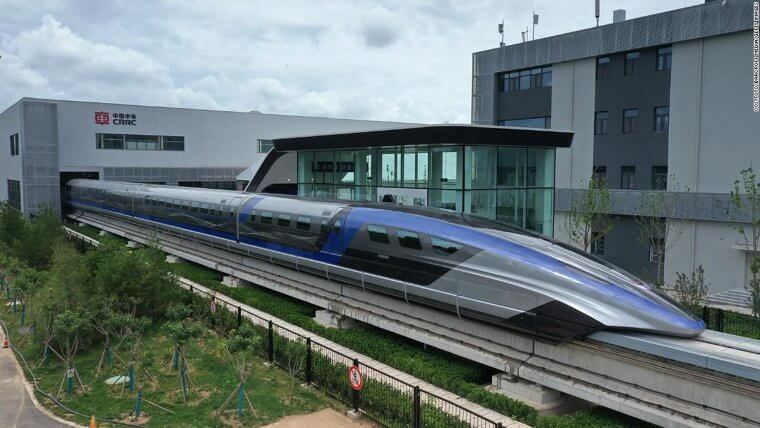 Where Can I Find One?
Six maglevs in the world today are in operation. There are three in China, including the first high speed system, as mentioned earlier, at 19 miles long.  Japan has one that is 9.5 miles long and runs at around 62 mph. South Korea has two, including the shortest route, at around a half a mile.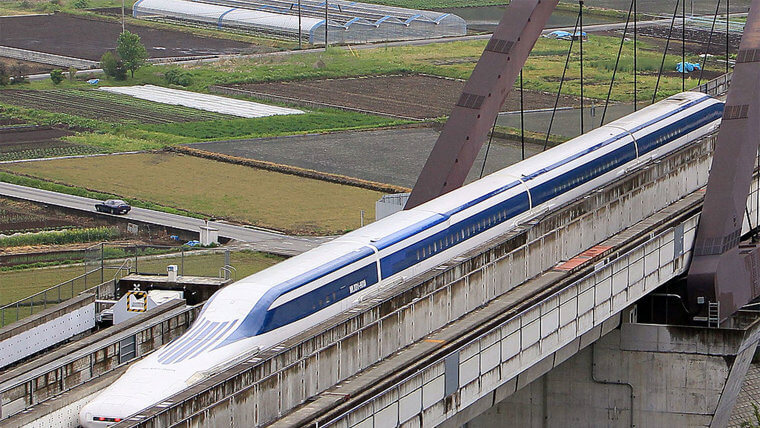 The Future Of Maglev
Though there are not many of these trains in operation quite yet, this is a much-talked-about technology with plenty in the works. Japan is planning a 500-mile, high-speed system slated for 2027. The United States has been studying and planning and is likely to jump on board, as well. Planning has been underway in Pittsburgh, San Diego, and Washington DC, among other places in the US.  
New technologies sometimes just pop up, and some have longer trajectories with great ideas building upon themselves in the implementation. This has certainly happened throughout the long history of this futuristic vehicle. Something this different requires brand new infrastructure, which takes time and thought so that the purpose of its creation can be fulfilled. In this case, it is an environmentally friendly, safe, comfortable, and most amazingly, very quick way to travel. This also, potentially, gets some of those cars off of the road, cleaning up the air and reducing highway traffic.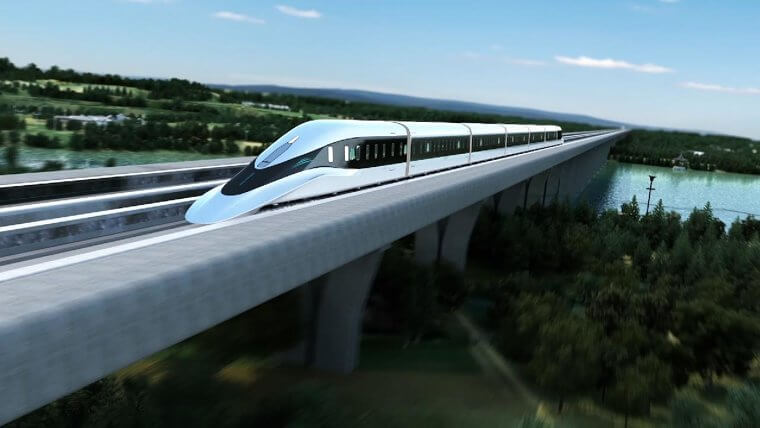 We may eventually see more and more maglevs appearing all over the world or possible new applications of this amazing technology. It may not happen overnight, but very few of the gamechangers do. So many possibilities and a lot of work to do.  We'll be watching!